Kordell Stewart And Porcha Willams Are a Wrap! Kordell Files for Divorce!
I had to wait on this one until some reputable sites verified what I already knew.  Now that Fox News has broken the story, I guess it's official!
Kordell Stewart has apparently had enough with his air head, bubble head (but hot) wife.  According to Fulton County Superior Court in Atlanta, Kordell filed last Friday saying that their marriage was "irretrievably broken!".
The two have only been married since May of 2011. They have fallen short of the two year mark.
Sunday we saw signs of how unhealthy their marriage really was.  Producers started the season faking the funk, only to slowly ease us into the unraveling of their relationship.  Remember this….
 STEWART WANTS TO PAY HER NOTHING!!
Stewart has a net worth of $16 million and wants to give Porsha none of it.  In the filing he writes,
 Williams is "an able-bodied person, earning income, and is capable of supporting herself."
He wants no part in alimony.  When Prosha found out she was like: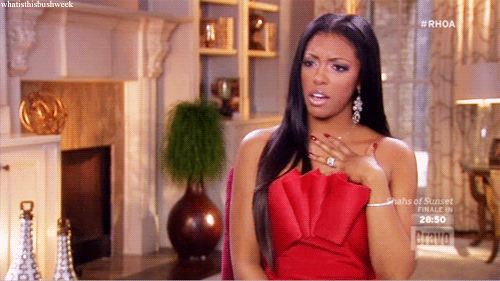 ---
People have Talked Smack!